Welcome to Studio Desire Hair Design! We have a fabulous team including Jemma, Lauren, Maddi, Jason and myself Teagan. Our aim is to make your experience here at Studio Desire Hair Design both relaxing and enjoyable. We specialise in all aspects of hair dressing including style cuts for ladies, gents & kids. We can cater for all of your colour needs, from root touch ups, beautiful clear blondes, deep winter colours or our fabulous balayage that we specialise in. We also offer Keratin smoothing treatments, perms and hair extensions. We are one of Orange's leading salons when it comes to up styles, and are passionate about creating the ultimate look for you, to make your wedding, graduation, formal or any other special occasion one to remember. We are the proud sole stockist of MUK hair care products and colours in Orange. MUK is an Australian owned professional haircare brand , with all products approved by PETA, manufactured from 80% naturally derived ingredients, vegan and animal friendly. We are located in a beautiful heritage style building right in the CBD of Orange, 83 Kite Street. When booking your online appointment: - If you're not sure of the service that you're after, don't hesitate to contact the salon on 6362 6668. - We ask that you are 5 minutes early to your appointment so we can remain on time. - If you are on a short time-frame, please let us know by specifying in the comment section. - Once the appointment has been booked, the client will receive a text reminder 48 hours prior to their appointment that they need to reply yes to confirm no to cancel. If the client is unable to make the appointment, they can cancel with a minimum of 24 hours notice. - If the appointment is not cancelled with greater than 24 hours notice, or fail to appear a booking fee will be required for future appointments.
Teagan
owner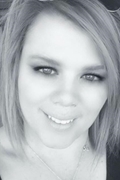 hi everyone I am the owner of Studio Desire Hair Design, i have now had the the business for 4 1/2 years. I have been hair dressing now for 14 years. I specialise in all areas for hair dressing from ladies , mens kids style cuts, colours blondes and balayage . I also love doing hair for special occasions and weddings and had done lots of training in this. I work full time at the salon from Tuesday to saturday
Jemma Hansen
Senior hairdresser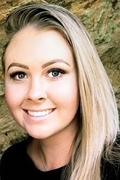 Jemma has been hair dressing for 8 years. She has been working at Studio Desire for 4 years. Jemma specialises in beautiful balayage ,stunning blondes colours and style cuts . Jemma is currently on maternity leave.
Sarah
Senior Hair Dresser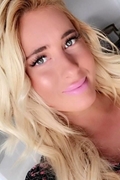 Sarah is our newest member to our team, she comes from Sydney with 14 years hair dressing and salon managing experience. Sarah specialises in blondes, all over colours, foils and style cuts. Sarah will be working Tuesdays 9:00am to 5:00pm Thursday 9:00am to 4:00pm
Lauren
Senior Hairdesser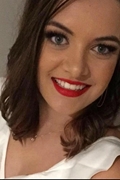 Lauren has 4 years hairdressing experience . Lauren loves getting Creative colours and new hair style. She also has a passion for glamorous up styling. she will be working Fridays 9:00am to 5:00pm Saturday 8:00am to 1:00pm
Jason Walker
Senior Hairdresser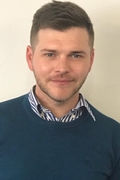 Jason Has joins the Studio Desire Hair Design team with 11 years hair dressing experience. Jason specialise in blonde colours and designing a unique style and colour that is right for each individual client. you can book in with Jason Tuesday 9 to 5:30 Wednesday 9 to 8:30 Thursday 9 to 8.30 Friday 9 to 5:00 and every second week Wednesday 9 to 8:30 Thursday 9 to 8:30 Friday 9 to 5:30 Saturday 8 to 1 :00
Maddi
1st year Apprentice hair dresser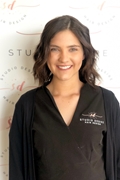 Maddi is our 1st year apprentice hair dresser. She gives the best head massage so you can relax and unwind. Maddi is now doing ladies cuts, colour & blowaves. Meas cuts and kids as well . All of the services and prices for maddi are located under maddis offers. Maddi is looking forward to meeting all of our fantastic clients
Studio Desire Hair Design
83 Kite Street, Orange
0263626668
Tuesday

Wednesday

Thursday

Friday

Saturday

9:00am - 5:00pm

9:00am - 8:00pm

9:00am - 8:00pm

9:00am - 5:00pm

8:00am - 1:00pm